Chris has been working hard doing a fabulous job on constructing the new insect hotel in our  wildlife garden.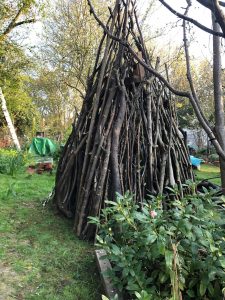 Although we are gutted that the Billericay Christmas Market was unfortunately cancelled this year, you can still browse the stalls and contribute to this fantastic charity event online at http://www.billericaychristmasmarketvirtual.com
This naughty fella thinks the weekend should start today and has started a protest. Bit dramatic Elfie!